Welcome to Udelco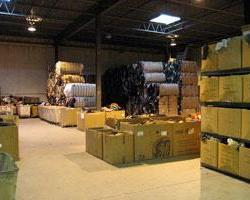 Udelco is a Wholesale vintage clothing distributor open to the public. Our warehouse is located at 210 6th Ave. Hawthorne, NJ.
Come in and check us out. This is not your typical retail experience. There's lots of clothing from the 60's, 70's, and 80's in large cartons. It takes some time, but your efforts will be rewarded. Most items are priced from $3 - $20 (cash only).
We have been in business since 1971, when we opened our first location in Orangeburg, NY. We are now in Hawthorne, and have been since January 2000.
ATTN. SHOP OWNERS
For Wholesale purchases please call for an appointment. Ask for Charlie:

Phone: (973) 423-9301

Fax:(973) 423-9305